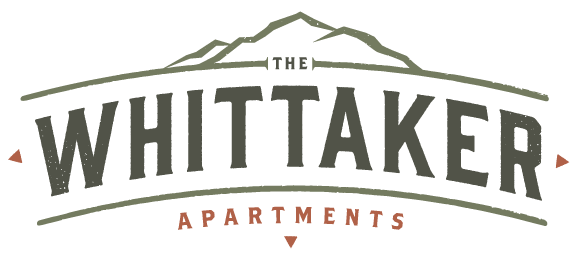 50 Reasons Why You Should Move to The Whittaker!
Great office staff; we are dedicated to you and are committed to your better living.
24 hour maintenance team; who is always willing to extend their hand to help.
Commitment to an outdoor lifestyle.
Three beautiful roof top decks between our North and South Towers, which overlook the expansive Seattle Skyline.
Enjoyable courtyard with games, movie screen and barbeques for your entertainment needs.
An indoor/outdoor living room that is enclosed in glass for winter and summer usability.
Package Lockers; you never have to rush home and make it to the office before we close to get your packages again!
Cozy common areas to make you feel right at home; open 24 hours a day.
Over 2,000 square feet of gym with a yoga room; never will you feel cramped in an apartment gym again.
Great relationship with Mountains to Sound and Alki Kayak tours for all your outdoor needs at a great price.
Ample spaces of Bike Storage.
Kayak and Canoe storage in a controlled access room.
Extremely pet-friendly.
Pet grooming and wash station to keep your fur babies looking beautiful and clean.
A 91 out of 100 walk score.
Close to the Junction where there are multiple restaurants, boutiques and entertainment.
Twice a month resident events; we love seeing your friendly faces and want you to meet your neighbors.
Retail spaces at your doorstep; including MOD Pizza, BECU and T-Mobile.
An Urgent Care in the South Tower for your late night emergencies.
Within your home you will enjoy beautiful quartz countertops with tile backsplash in your kitchen & brand new stainless steel appliances.
Every bathroom has subway tile in the showers and bathtubs with beautiful wooded framed mirrors.
Alki Beach: Play volleyball, swim, barbeque w/ fire pits, rent a bike, rollerblade and so much more!
Farmer's Markets: An excellent expanded farmer's market that takes place every Sunday right in the heart of the Alaska Junction.
Husky Deli: Grab a delicious sandwich, shop the market or enjoy a homemade ice cream cone at one of Seattle's oldest delis. Located in the Junction since 1932.
West Seattle School District: The district oversees ten elementary schools, two middle schools, two high schools, and one alternative school in greater West Seattle. Plus a few private elementary schools, a private middle school, and a private high school.
The RapidRide C Line: A bus line to and from downtown Seattle that comes every 10 minutes, located just across the street from the Whittaker.
Lincoln Park: A forested area with beach access that is perfect for picnics, barbeques, bonfires, kayaking, playing baseball, playing tennis or to walk your dog.
Grocery Shopping Paradise: Whole Foods an elevator ride away, Trader Joe's across the street, QFC, Safeway and West Seattle Produce Stand all within a few blocks & PCC a short 5 minute drive.
Westwood Village Shopping Center: Target, Barnes and Noble, Marshall's, Bed Bath & Beyond and much more!
Seafood Galore: Delicious seafood options including Seattle Fish Company, West Seattle Spuds, Sunfish, Salty's, Duke's Chowder House, Marination Ma Kai, Mashiko's and Kamei.
Cupcake Royale: Seattle's first cupcake bakery & café. Choose from a variety of flavors of daily, made from scratch cakes, including vegan & gluten free options.
Commuting is a breeze: Water taxi, West Seattle Bridge, I-5, 99 or 509; lots of options to choose from!
JaK's Grill: Premier steakhouse that's a local destination for filet, chops, seafood, brunch and the best happy hour burger.
Restaurants: Walking distance from various the Junction's various locally owned restaurants and bars, whether or not you feel like American food at West 5 or Elliott Bay Brewery, Thai Food from Buddha Ruksa or Bang Bar, Chinese food from Lee's, ramen from Kizuki Ramen (coming soon), Pizza from Pizzeria Credo or just a slice from Pagliacci's.
Shopping: Locally owned boutique shops like Carmilia's, Click! Design That Fits, Fleurt, Menashe & Sons Jewelers, Northwest Art & Frame, Twilight Gallery, Vain, Village Woodworks, Zamboanga. Consignment Shops like Cherry Consignment, Funky Jane's, Many Moons Clothing.
Cafes: Walking distance to cafes like RealFine or Starbucks, or a little further away you have even more options such as Uptown Espresso, Bakery Nouveau, HotWire Café and Cupcake Royale.
Healthcare: Franciscan Medical Clinic just a few blocks away and Swedish Primary Care just a 5-minute drive away.
Pet Healthcare: Lien animal clinic is a 5-minute walk.
West Seattle Golf Course: No membership required, enjoy a challenging & fun course with amazing views of the city. Only a 10 minute walk from the Whittaker.
West Seattle Summerfest: Every summer in the junction with live music, street foods, shopping and a kids' area.
ArtsWest Gallery: A place where stimulating, engaging and thought provoking material is made accessible with rotating exhibits & an intimate theater.
Marination Ma Kai: One of the best outdoor locations for Happy Hour on Alki with a full view of downtown Seattle.
Community Centers: 8 in total with various types of outdoor activities such as baseball fields, tennis courts, basketball courts, skate parks, playgrounds, soccer fields.
Parks: Hamilton Viewpoint Park, Belvedere Park and Rotary Viewpoint - outdoor areas with water & mountain views.
West Seattle Beer: Junction - Woodsy bar with 35+ rotating drafts plus a bottle shop with 1,300 labels & weekly brewer events.
Adventure: Bike trails galore and dedicated bike lanes from West Seattle to Downtown (via lower bridge).